Adult Social Media Swipe Dating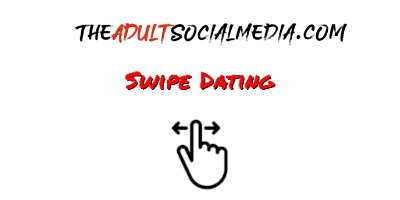 Adult Social Media Swipe Dating
With so many dating apps out there your probably looking for real online adult entertainment and may be wondering what is this Social Media Swipe Dating all about and what is the best adult entertainment site for me? What are the features of them all, and what does your adult swipe dating area have? These are some of the questions we've received recently and we would like to help the adult community answer some of these recently asked questions.
First, we would like to welcome everyone back and thank all of our new adult social media subscribers. Everyone has been so supportive and your adult membership truly helps us grow to become the best adult social media dating site out there. To begin, we have released our all new Adult Social Media Swipe Dating area for all of our paid members. Here you can add an about you area including what type of person your looking to chat with or date. Upload a couple of pictures with your adult swipe card creation as well. This isn't like the others though, on our platform your allowed to upload nudes and sexy adult content of yourself without getting banned or flagged.
An Adult Dating Platform Comparison
There are a multitude of adult dating platforms out there and most cost between $10 and $45/month. In our opinion this is way too expensive and in the end you still end up with bot and spam profiles. The fact that we offer a swipe dating app along with many other features on our website to help you meet local singles for only 5 dollars a month, is a pretty good bang for your buck.
Gathering Your Private Information
In addition to this most platforms are built to take your private information and re-sell it to the highest bidder. These big business data mining companies do nothing and profit off of your private information whenever you swipe on any adult ad. We never take your algorithmic data and sell it to anyone, ever. With us the user knows they can stay safe and keep their adult private information safe.  We believe you have to have trust in the company your going thru for your dating needs, it can be a vulnerable experience and we think its a great start by building trust with our brand, right off the bat knowing your private information is safe with us.
We May Be New But… What? Adult Dating App Coming?
Our adult swipe dating platform is in its infancy but is very functional and is fun to see the adult swipe dating area grow as its developing. We love any suggestions and input from our members to enhance their experience using this new function. As well as positive suggestions to our entire platform anytime as your input helps us build the best adult social media dating platform we possibly can. In the future we plan to expand on the Adult Social Media Swipe Dating area and allow short video uploads with your swipe dating profile card. This and many other features will be fully integrated into our upcoming adult entertainment and dating app. Our future adult social media app will soon be here and help us grow into one of the best, online adult entertainment apps ever!