Adult Social Media
ASM
adult social media site
After searching through other adult social media platforms and top social media dating apps, trying to find the best privacy, something with a fun adult social network that helps working from home models and finding nothing, we became frustrated quickly.
Continuing to Look and still, finding nothing, we decided to create what the nightlife and modeling community needs. One of the best adult social media platforms!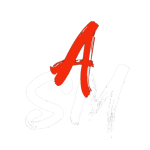 Why Join ASM?
Social Media Modeling
Models know all too well that you can spend years building an account an followers for one day to wake up and have your account banned! We allow modeling content and adult friendly content as long as it is artistic in nature.
Adult Social Privacy
Need a fun safe place to post online without the family and kids looking into your posts. We here to give you a safe space to post openly without judgement.
Online Modeling Jobs
Earn money online from new followers by posting your modeling pictures or videos and gain that much needed reoccurring income. Multiple revenue streams are very important and if you're only relying on one or two websites to pay your bills you may soon find you're coming up short and need another platform to advertise your digital products on.
Online Dating – No Bots
We will never employ bots to trick our users into engaging with our platform all just to find out it's a bot on the other end. All real people all interested in similar things! Upgrade for the Swipe Dating area today!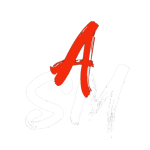 Adult Social Media Membership
This is a safe place for adults to share intimacies from the safety of their own homes at the low monthly cost of a single nights door fee at any club or nightlife venue. Our ASM paid services ensure the platform remains 18+, safe and spam free. 
Datamining Policy
If you're looking to purchase our "big data" for targeted advertisings this isn't the place for you.
We NEVER sell any customers info, unlike most other adult dating and social media sites.
We're free for now but, in the future we may add paid, "verified" customer accounts to ensure the site is the product, not you, the consumer.
In addition, if your profile is deleted, all your private personal info will be completely gone. We never hold onto old account info to be sold later on.